This shoot was all about glamour, glitter, florals, and some amazing outfits and table designs.
Clapton Country Club is such a cool space; based in London it acts as a blank canvas so you can really add your own elements and use some of the spaces they have on offer to create your dream look.
Venue Clapton Country Club
Hosted and Styled by Fresh Meat Workshop
Bridal Dress Bex Brides
Furniture and Props Wilderness Prop Hire
Hair and Makeup Powder Blue Artistry
Florist Shilpa Reddy Flowers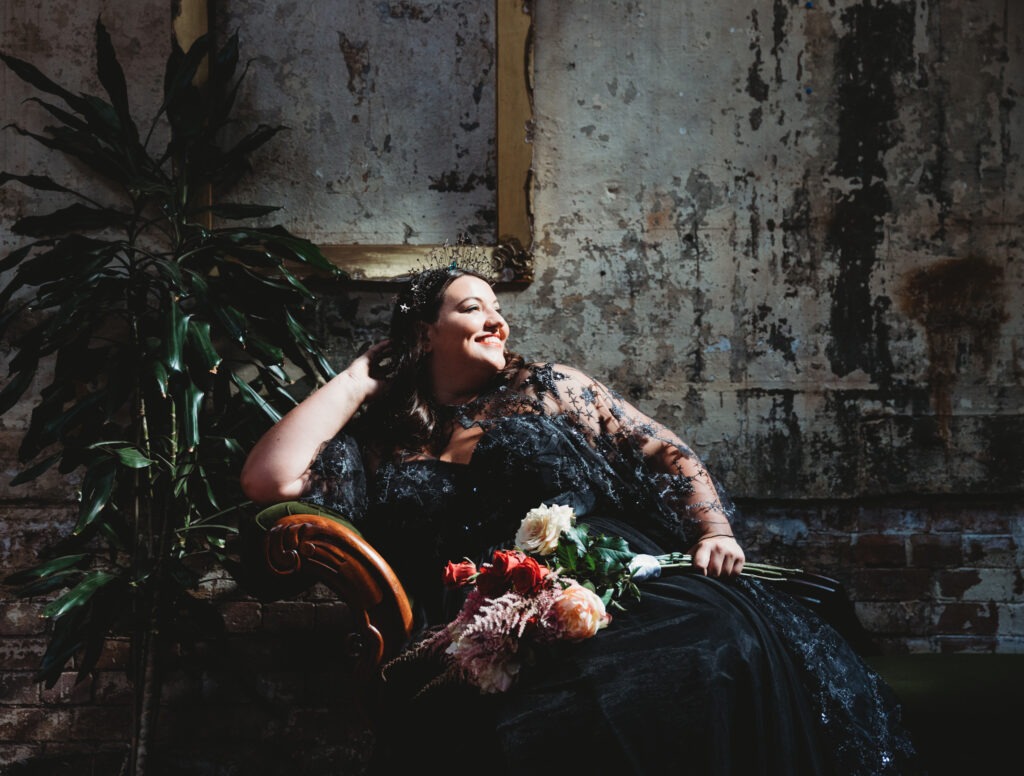 To start getting ready for those Autumn and Winter vibes, the team at Fresh Meat set up this incredible shoot. After photographing the couple, we then set off some confetti bombs which looked incredible.
We then had the most decadent table set-up to photograph in another part of the venue, which was so dark and romantic and perfect for couples who want to go for something a bit more unique.