For Steve and Sam, they had family in the North and South of the country, so settled on London as the location for their wedding as the best 'meet in the middle' spot for their families.
As they arrived in Chelsea, they got to the venue super early so went for a cup of tea round the corner before getting to the venue…doesn't get more relaxed than that.
Venue Chelsea Town Hall
As I met the couple at the venue, most of their guests had already arrived and we took some shots outside all together, and especially with Sam's nan who had just arrived.
The team at Chelsea Town Hall then came out and asked us to enter the venue, and we were asked to wait beside the staircase with the rest of the guests. If you haven't been to this venue then you may not be aware that they have a gorgeous staircase inside which is the perfect spot for some more pre-ceremony photos.
Once inside the ceremony room, with the current restrictions they ask that all guests and the bride and groom remain seated while the wedding takes place. However despite this you could see how much this meant to Steve and Sam and we had a big cheer once they officially became husband and wife.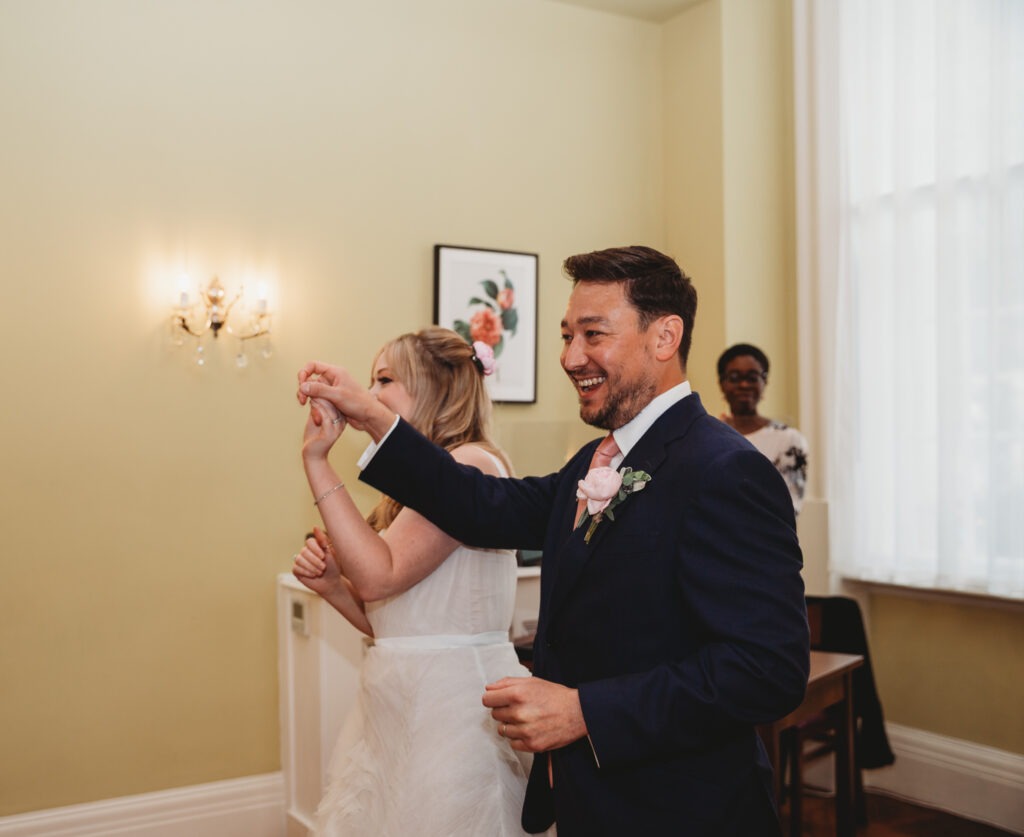 Back outside the venue, we took some group photos together on the steps, before running across the road to a doorway which had some pretty flower decorations for some additional photos.
This was such a lovely and relaxed wedding, allowing them to spend time with their family and friends which is what it's all about.