For Valeriia and Andrea, they had planned to have a small London wedding before their larger wedding in Andrea's native Italy next year.
With Covid hitting however, like many couples they found themselves having to change dates and push back their London ceremony before finally being able to set the date on the 3rd August.
To ensure that they still created a memorable day, they decided that after the ceremony they would travel to some special locations across London for additional photos, and I love how they thought about and created such a personal plan for their day that would mean so much to them.
Venue Old Marylebone Town Hall
Dress ASOS Bridal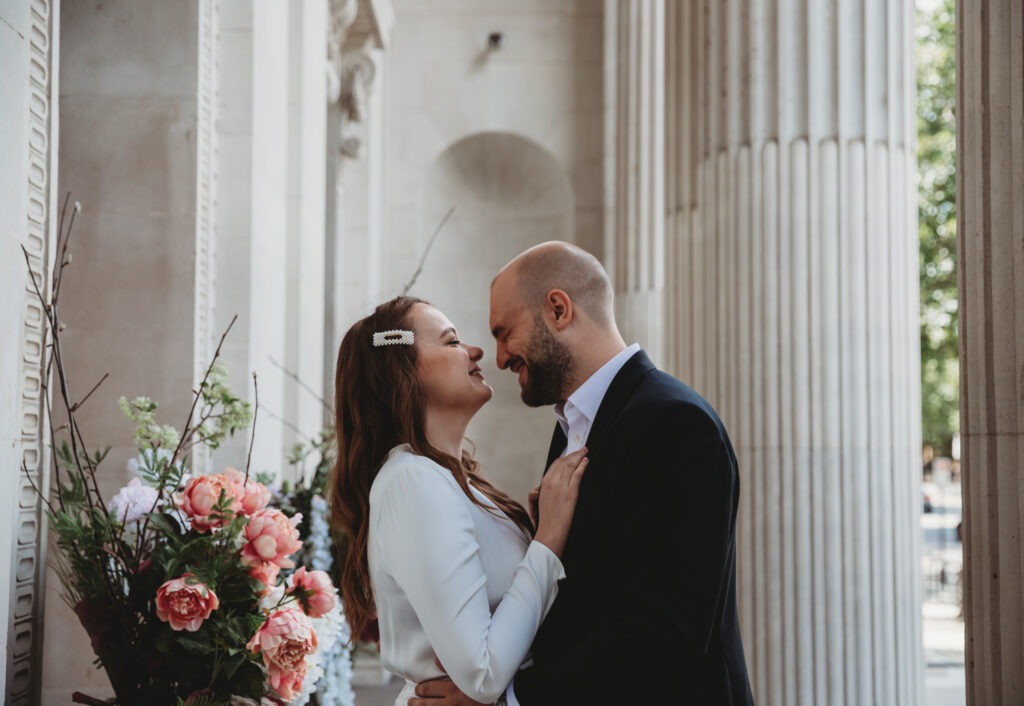 I met the couple outside the venue, and despite the typical UK summer predictions, the weather was beautiful, and we managed to get some shots of them together with their friends and family as they arrived.
Once inside the venue, we were ushered straight up to the ceremony room for the wedding which was lovely….and quite emotional by the end!
A great thing about this venue is that they allow you to have photographs of actually signing the wedding registry too which is pretty rare!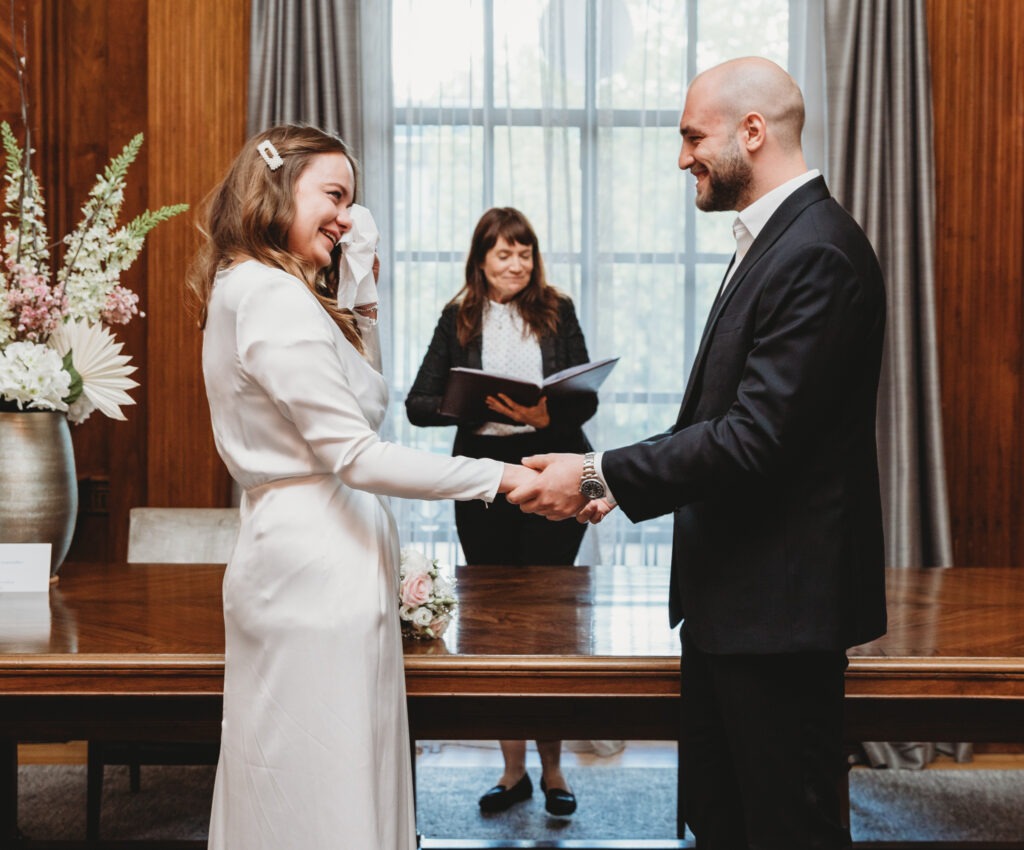 Once the ceremony was finished, they allow us some time to enjoy the venue and take some photos of the gorgeous marble staircase before finally heading outside for the confetti throwing…..and their families really let them have it!
After we had finished all the family and couple shots at the venue, we hopped in a taxi to head to some special locations that the Valeriia and Andrea had chosen. Starting at Westminster Abbey, we then travelled over to Waterloo station which is where they met for the first time, and then down along the South Bank which is where they had their first date.
This was such an easy, but amazing way to really personalise their day, and to capture images in locations that held special meaning to them both and I loved being a part of their day.